Amazon with free next day delivery in Finland, Denmark, Sweden in 2018?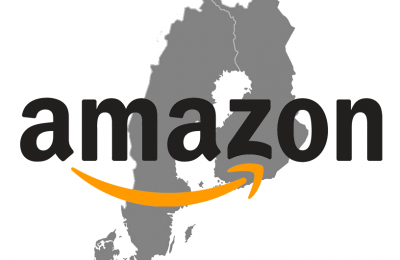 Online publication Business Insider says that the US eCommerce giant Amazon might be arriving to Finland before the sumer 2018. According to sources in the Swedish eCommerce industry, Denmark and Sweden would also be a part of the first wave of Nordic launches.
According to prominent insiders in the Swedish eCommerce industry, the target at Amazon is set to the second quarter of 2018. This means the local stores would launch before end of June, and just in time for the summer hoilidays. According to Per Svärdsön, CEO of Apotea, there is plenty of rumors in the market about a secret project at Amazon in the Nordics, with a launch slated for "Spring 2018".
It is estimated that deliveries in the Nordics would be free and that the orders would be delivered by next day. According to investment fund Eequity partner Patrik Hedelin, it takes time to set up logistics in the region, but to his understanding the Amazon Nordics warehouse project is in late stages. Location is not known, but Sweden is a good guess.
Northzone's Hans Otterling argues that launching in the markets of Denmark, Finland and Sweden would be the most sensible move to achieve required scale. In general IT companies see the Nordics as a larget market region, as when streaming services Netflix and HBO expanded to the region in 2012, they opened simultaneously in a number of countries.
Amazon could stifle local competition, like Netflix did
Amazon is already recruiting eCommerce and other professionals in the Nordic regions. The company is setting up a data center in Sweden. Finland would also be an attractive location for similar facilities, especially because of the proximity and connections to the Russian market. Tech giants Google, Microsoft and Yandex already operate data centers in Finland.
The arrival of Amazon has been talked about before. In an article in Breakit in the fall of 2017, CEO of Pricerunner Nicklas Storåkers said that Amazon has a big impact on the markets:
We are done for. All of the operators in the [Nordic eCommerce] industry will be Amazon's slaves and there will be no room for local businesses in online retailing.
Later in the article he added that Amazon will bring competition to Google, which is a positive thing. By looking at how Netflix has taken over the market in streaming video in Finland, the worries about Amazon dominance are warranted. Once in retail the company is likely to expand it's full offering to the Nordic markets.
After the arrival of Netflix Finnish streaming services like Ruutu are now left playing second fiddle with live local sports like Finnish baseball Superpesis series and low brow entertainment with versions of international format programs like Who wants to be a Millionaire, Voice of Finland and Paradise Hotel. They simply lack the scale to compete.
The eTailer now deals in digital content and IT services
The US based online retailer Amazon started by selling books in 1994, but has grown to be one of the leading eCommerce platforms in the World. Nowadays selling everything from books to electronics to cosmetics. The company also dabbles in digital content like music and video. Horizontal integration allows Amazon to challenge Apple, Google and Spotify.
In addition Amazon has a strong position as cloud infrastructure providers, and it's Amazon Web Services (AWS) is now the leading provider of cloud services in the world. Many of it's rivals in eCommerce and video streaming, for example are it's large customers. This makes for some interesting market dynamics, especially if companies lock themselves into AWS.
One thing is for certain: Amazon will arrive in Finland at some point in time. But time itself will show what kind of an effect Amazon will have to local online stores like Verkkokauppa.com. It is entirely possible that the expanding eCommerce market will allow both to thrive, but will make life for brick and mortar retailers tougher than ever.
Lähde: Amazon is readying for a Nordic launch in 'Q2', according to e-commerce insiders
Suomeksi: Amazon verkkokauppa Suomeen ehkä jo kesäksi 2018 - ilmainen toimitus seuraavaksi päiväksi
Written by Janita on Wednesday March 14, 2018
Permalink -