Finnish business man hoaxed by Nigerian scam letter?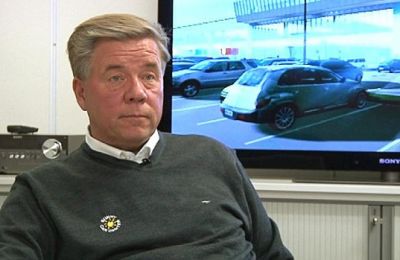 According to Zambian sources the well known Finnish business man Markku Ritaluoma and his associates in the Finnish Sunny Car Center have been hoaxed as the spokesman of Regina Chiluba reports the wife of the former president of Zambia has no plans to invest in Finland.
In August 2014 the Finnish police froze a transfer of 336 000 Euro (425 000 US Dollars) to a South African bank account on based on the suspicion of it being a "Nigerian Scam". According to the Sunny Car Center management the transfer was supposed to release an investment of 33,6 Million Euro from Regina Chiluba, the wife of Roger Chiluba - the deceased president of the African state of Zambia.
After the police stopped the transfer Ritaluoma and his associates retransferred the money to the South African bank account. According to the team they have been in contact with Mark Wilson, the representative of Mrs. Chiluba. They claim to have a binding agreement with the group and expect to receive the funds amaounting to 28 million British Pounds soon.
In the latest development sources claim that Emmanuel Mwamba, the representative of Regina Chiluba claims the woman does not have a bank account in the Barclays Bank of London with the claimed millions of pounds. Mwamba states: "According to the news reports it appears that Sunny Car Center may have been a victim of fraud or cham"
Mr Ritaluoma still believes there is no scam: "We will see about that when the time time comes. We won't play this game. This story is bullshit."
Return later to see as the truth behind the story is unveiled.
Written by Janita on Sunday July 12, 2015
Permalink - Categories: news, events