A high ranking North Korean official to make surprise visit to Finland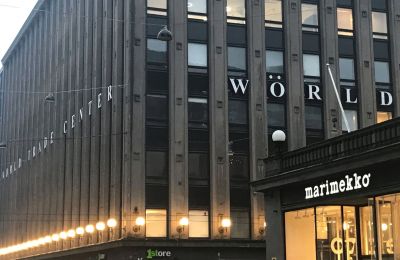 The foreign ministry of Finland confirms that a North Korean official will be visiting the country on Sunday March 18th 2018. Neighboring Sweden also got a visitor from the communist state earlier this week.
Finnish TV channel MTV reports that a high ranking North Korean official is arriving in the country for a two day visit. The visit is said to be unannounced and somewhat surprising. The surprise visit is said to be "unofficial"
According to sources the North Korean foreign ministry in charge of affairs concerning the United States will arrive in the country tomorrow. Choe Kang-il will visit the capital city of Helsinki for two days. North Korea has not had an embassy in Finland since 1996.
The visit of Kang-il will take place at the same time as North Korean foreign minister Ri Yong Ho is in the Swedish capital of Stockholm. The talks with the local foreign minister Margot Wallström in Sweden are taking longer than expected.
The Finnish foreign ministry representative Kimmo Lähdevirta confirmed the visit to MTV news. He is responsible for matters regarding America and Asia. According to Lähdevirta the Finnish foreign minister has arranged the meeting, but won't be participating.
The leaders of North-Korea an the United States are set to meet this spring. The meeting of supreme leader Kim Jong-un and president Donald Trump is the first time the two nation's leaders have met. The meeting is supposed to take place before the end of May.
The exact place or time of the meeting of the two state leaders is not confirmed. According to Kimmo Lähdevirta the surprise visit of Kang-il to Finland is not related to the summit between the business man turned president and the young boss of the DPRK.
Or maybe the man in just in town to pay the debt of 30 million euros from the 1970's?
Source: Ulkoministeriö vahvistaa MTV:lle: Pohjois-Korean korkea-arvoinen edustaja huomenna Suomeen
Written by Janita on Saturday March 17, 2018
Permalink -