Helsinki airport has record year as the number of visitors pass 18 Million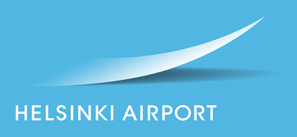 The number of passengers at the Helsinki-Vantaa Airport has been higher than expected in 2017. The information comes from the airport authority Finavia, stating that the 18 Million passengers is a new annual record.
Around half of Helsinki-Vantaa passengers are Finnish and others are from abroad. The largest growth comes from traffic between Europe and Asia, and especially flights to and from China. Finavia estimates that if the current growth continues, the 20 Million annual passenger mark is broken in 2019.
The airport is being expanded, and in 2019 the second terminal will have a new central arena and there will be new security controls in the long distance travel areas. In Terminal 1 the authority expects to add another seven departure gates for to further increase traffic.
Considering that the Nordic country only has some 5,5 Million inhabitants, the number of passengers at the capital airport is rather large. This is partly due to continued investment and the location advantages that Helsinki enjoys for flights to the far east.
Written by Janita on Tuesday December 19, 2017
Permalink -