MotoGP race in Finland confirmed for 2019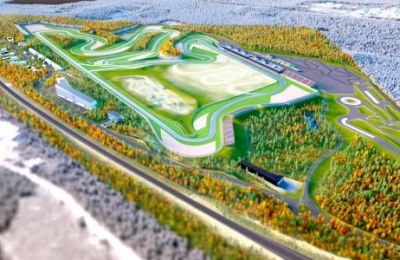 Holding a MotoGP series race is in Finland, on the new Kymi Ring race track has been rumored for quite some time. Now the race is confirmed to be on track for 2019.
The Kymi Ring in Iitti will host MotoGP races from 2019 to 2023. The news were confirmed by the motorcycling series' promotion company Dorna Sports on their visit to Finland in August 2017. The race will be held on the track that is still being built, but is expected to be ready in early summer of 2018.
Finland has a motorcycle race tradition in the form of the Imatra race. The tradition will now be continued with an initial five year deal to host a race of the highest level of motorcycle road racing. The announcement follows a court order that confirmed that the track can be completed and used for racing.
Complaints against the Kymi Ring motor racing center were overthrown in court in ealy June. A group of people had complained about the environmental permission granted to the complex. The gist of the complaints was about noise pollution, which have now been ruled invalid in the eyes of the law.
The Kymi Ring racing complex is set to be completed by early summer 2018. After an upgrade to the grading of the track, the track is officially capable being an arena for a MotoGP race. In addition this opens the door to holding a Formula 1 Grand Prix in Finland, previously rumored to be held in a Helsinki street track.
Written by Janita on Wednesday August 2, 2017
Permalink -