Nokia and Rostelecom set up joint venture in Russia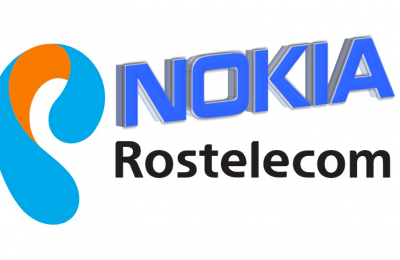 Russian financial newspaper Kommersant reports that Finnish telecom company Nokia and Russian government communications company Rostelecom are setting up a joint venture.
The company, known as RTC network technologies, will focus on developing and deploying the latest Nokia technology in Russia. Earlier this year in May Rostelecom and Nokia stated that they're planning on collaboration. Ownership of the new RTC company is split between Rostelecom and Nokia, 51 and 49 percent respectively.
Because the majority stake is held by Rostelecom, it would imply that the company will enjoy an advantage over other foreign companies looking to score deals with public and state owned companies in Russia.
It is still not clear how much operations and production will be located in Russia. According to details from Kommersant, Nokia has pledged to invest a total of 10 billion Rubles (some 128 million Euros) to RTC during the next three years, from 2019 to 2022.
RTC will develop network infrastructure, digital solutions for data centers as well as next generation mobile technologies. The company will also participate in fostering Russian start ups, possibly also investing in the most promising ones
Rostelecom is listed in both Moscow and London stock exchanges. It's majority stakeholder remains the state of Russia. The company is known as the leading fixed network operator in the country, but it has expanded to cloud services and mobile telecommunciations in the past two years.
Written by Janita on Monday September 24, 2018
Permalink -