Olkiluoto 3 in Finland is the second most expensive building in the world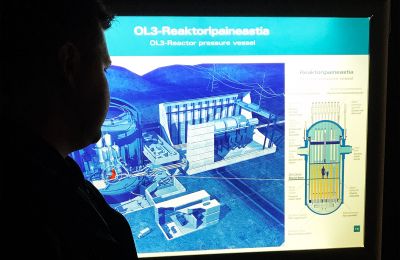 The Olkiluoto 3 nuclear power plant in Finland is the second most expensive building in the world. It is second only to the luxury hotel complex Abraj al-Bait in Mecca, Saudi Arabia.
The powerplant being built in Eurajoki was originally supposed to cost 3,2 Billion euros in 2003. The project has suffered delays and is now expected to be complete ten years late in 2019. The price for the purchaser, TVO, the total price is now some 5,5 Billion.
Earlier in March 2018 an agreement on compensation over the delays was reached. For Areva and Siemens the agreement resulted in 450 Million in compensation to TVO. However, the total bill for the contractors for the construction is over 10 Billion euros. According to Svenska Yle this makes it the second most expensive building in the world.
The ballooning cost has lifted the building near Rauma to be ranked second on the list of the world's most expensive buildings. Topping the list is the Abraj al-Bait hotel complex in Mecca. Completed in 2011, it is located in the holy city, next to the Kaaba Black Stone and the world's largest mosque. No oil, a handful of camels in Finland, but cash is a plenty…?
Apple Park, Marina Bay Sands pale in comparison
The third and fourth most expensive buildings are well known landmarks in their own right. The Marina Bay Sands entertainment and hotel complex in Singapore places third behind OL3 at a cost of 4,5 Billion euros. The building is known for it's terrace with brilliant views.
Ranking fourth is the new Apple headquarters in Cupertino. The flying saucer of a building cost only 4 Billion euros. Behind Apple Park comes another Singapore building Resorts World Sentosa. Completed in 2010 it cost a wee bit less than the Apple HQ. The next on the list of most expensive buildings come a number of resorts in Las Vegas and elsewhere.
Once complete and online in May 2019 the Olkiluoto 3 Nuclear Powerplant will be the world's largest individual reactor, delivering a total of 1600 Megawatts to the power grid. The site is already home to two reactors in Eurajoki, near Rauma. Finland has two more nuclear reactors are in Loviisa and there are plans for a new reactor from Fennovoima to Pyhäjoki.
Source: I Finland finns världens näst dyraste byggnad
Written by Janita on Saturday March 17, 2018
Permalink -