Same day deliveries from online stores coming to Helsinki, Espoo and Vantaa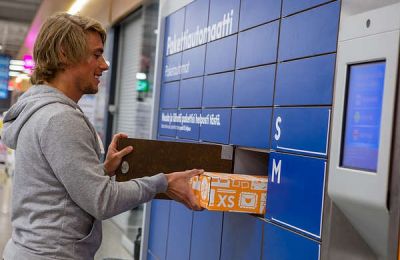 The Finnish logistics services group Posti begins offering same day deliveries from online stores. The service is first offered in the Helsinki region in the autumn of 2018.
This offers an advantage over foreign eCommerce sites like Amazon, who will reportedly launch with free next day delivery in Finland over the course of 2018. Same day delivery from Posti will be available six days a week, with Sunday being the exception.
The service will launch in autumn 2018 in the cities of Helsinki, Espoo, Kauniainen and Vantaa. Other cities will follow later, with locations like Oulu, Tampere and Turku being likely candidates. Toni Laaksonen, director in charge of parcle services, says that the Finns are increasing online purchases. Customers expect swift delivery and flexible pick ups of goods.
Same day deliveries will be available for purchases made from select online stores and only for orders made before 12:00. These packages Posti will deliver during the same day, six days a week. Same day deliveries won't be done to homes directly, but the packages can be picked up from vending machines in markets, shopping malls and other locations.
The Finns love their Smartpost vending machines
According to a study by the IPC on online shopping, the finns are still lagging in eCommerce adoption. Out of local punters 9% make make online purchases weekly, and 29% each month. The average number in the survey done in 31 countries was 18% for weekly purchases. This means that there is potential for growth in the sparsely populated country.
According to the IPC study home delivery is the preferred method for parcels. It is notable that a large proportion of Finnish consumers want their parcels delivered to vending machines. A total of 22% sees this as the preferred delivery location, where the average in Europe was a mere 4%. Posti group is building one of the largest package vending machine networks in Europe. It plans to open add a thousand units to homes and companies by 2019.
On the same day of the announcement of the same day delivery in the greater Helsinki Region, the company also announced it is expanding it's six days a week Smartpost delivery to Jyväskylä, Lahti and Pori. Earlier the extended Saturday deliveries have available in larger cities like Tampere, Oulu, Turku, Kuopio and Seinäjoki.
Source: Posti aloittaa verkkokaupan saman päivän pakettitoimitukset kuutena päivänä viikossa
Written by Janita on Thursday March 15, 2018
Permalink -