President DJ: Toomas Ilves to throw a DJ gig in Helsinki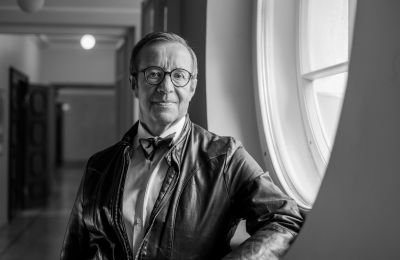 The 62-year old President of Estonia, Toomas Hendrik Ilves will be DJing in Helsinki in the end of this month. Appearing in the Helsinki Hipster mecca, Kallio's Siltanen club the newfound Disc Jockey will will perform a live set on April 28th.
Toomas Hendrik Ilves has released a collection of his favourite tracks from his youth. Labelled Teenage Wasteland, the record contains 16 of his favourites from 1963 to 1978. The proceeds of the record are directed to the Day of Dreams charity programme, which helps disabled and cronically ill youngsters make their dreams come true.
The president comments: "These songs are the ones I listened from the transistor radio at that time. They charged a teenager full of expectation for the future prospects for life. As much of a cliche is may sound coming from a 62-year-old president, Rock'n'roll saved my life at it's time"
It is still unclear whether the president will become a resident DJ. Find more info on the event's Facebook page:
PRESIDENT TOOMAS HENDRIK ILVES (EST) & SAMI YAFFA DJ-SET, Siltanen to 28.4.
Written by Janita on Friday April 15, 2016
Permalink -