Prime minister wants Finland to adopt Artificial Intelligence at scale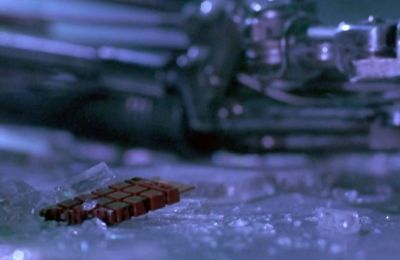 Finland's prime minister Juha Sipilä has said that the country's legislation must be changed so that it will allow experimenting with Artificial Intelligence technologies faster.
Talking in Turku the politician sees that Finland must already think of the next hundred years, just after it's centennial anniversary in 2017. He believeves that adopting Artificial Intelligence at scale in different fields will be key in the future.
Currently one of the Nordic country's strengths is it's heavy industry, like shipyards and automotive industry in the Southwest Finland. Both are being receiving continuous investment, with the Turku shipyard training programme and expansion of the Mercedes-Benz production in Uusikaupunki. But new thinking and tools are needed in the future.
Prime minister Sipilä sees that Artificial Intelligence (AI) will increasingly merge different industries and that certain industry silos will dissolve. He envisions that in the future cars and large ships will navigate autonomously or with very little supervision. In the future AI will be present everywhere.
Changes to legislation and education needed
There are no fundamental barriers stopping the Nordic country from adopting new technologies at an ever increasing pace. The politician believes that Finland has a good chance to be leading the pack, but it requires changes to local legislation and training.
There are areas where real world trials are already taking place. Finland already has a specified maritime zone where autonomous ships are allowed to be tested. Swedish truck builder Scania will run a joint trial with a Finnish Ahola Transport company in the near future:
Finnish firm Ahola Transport will use Scania trucks and technology to test semi-autonomous convoys comprised of three or four self-driving trucks. The trucks all have a driver in the cabin, but only the driver in the front cabin will steer while the rest follow automatically.
- Scania self-driving trucks to be tested on Finnish roads
The Nordic countries Denmark, Finland, Iceland, Norway and Sweden have a long history of close cooperation. This is set to continue, as according to Juha Sipilä all the countries have agreed to work together on legilation regarding the use of Artificial Intelligence in different fields. Finland is also putting pressure on the EU to accelerate application of AI.
Adopting new technologies does not come from permissive laws alone, but will require significant investment to education. Sipilä estimates that a Million workers must be trained to effectively utilise artificial intelligence over the next decade. This will require changes to the education system, moving away from pursuing full degrees to modules for re-education.
Source: Pääministeri: Tekoälyn soveltajiksi koulutettava 10 vuodessa miljoona suomalaista
Written by Janita on Friday March 16, 2018
Permalink -