Restaurants in Finland planning the largest Happy Hour in the world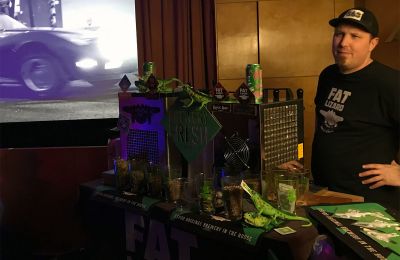 Restaurants in Finland are planning to hold the largest Happy Hour in the world in March 2018. Entrepreneurs are trying to gather together five thousand restaurants. The country has just over 10,000 restaurants, around a half of bars and restaurants would participate in the event.
The idea is the brain child of Teemu Aaltonen, a Tampere resident, invites all types of restaurants to join the synchronized Happy Hour event in Finland. Currently there are some 300 restaurant who have enlisted to the company organising the event, event and ad agency Haippi.
Large restaurant and pub operators Restamax, Royal Restaurants and Tampere Gastropubs have already signed up. Night People Group, an operator of night clubs is also planning to participate. The group has 14 restaurants in the country, including the Wallis Karaoke bar partly owned by Kimi Räikkönen. It is not certain that all the NPG venues would participate in the event.
An attempt to lure punters from homes to the pubs
Teemu Aaltonen would like to lure people from their homes and social media to public spaces to spend time together. Aaltonen argues that pubs are not competing each other - they are competing against couches and imported alcohol consumed at home.
Each restaurant will decide independently on what kind of offers they will participate in. Happy Hours have been legal again since the ban was lifted in January 2018, and has already activated clubs to provide cheap alcohol - with beer pint prices bottoming at 99 cents in a Helsinki night club during happy hours.
The event organizers will provide free marketing material for entrepreneurs to use. According to Haippi's Riku Pesonen the restaurant industry in Finland would like to make the event a yearly recurring one. The possibility of certifying the attempt to the Guinness book of Records is under investigation, but Pesonen would be satisfied by an unofficial record.
Written by Janita on Saturday February 24, 2018
Permalink -