Ship building school in Turku trains workers for shipyard jobs in Finland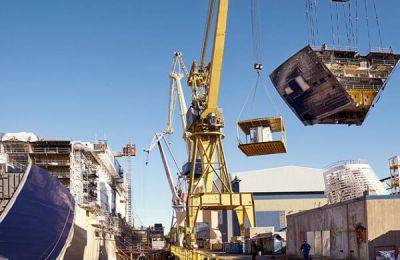 Finland has a long history in shipbuilding. Even amids the global competition, the shipyards have managed to stay competitive. With strong know-how in niches like icebreakers as building high profile vessels for caribian cruiseline operators, Finns are known world wide.
To maintain the level of high quality and capability to build demanding vessels competent staff is needed. To keep continuity and enable growth in the future top notch education is essential. The Turku shipbuilding school has been training workers since 1962.
The facility has long traditions in training ship building staff. Over the years the school has gone by different names. Currently it is officially known as Meyer Turku shipbuilding school, as the Turku yards were acquired by German company Meyer in 2014 and 2015.
The Turku shipyards currently have around 1500 employees and they operate in close co-operation with the school to provide continuous training. In addition new talent is recruited and trained together in collaboration with universities, institutes and vocational schools from around the country.
Theory, hands-on practise and job placement
For the latest course at the shipbuilding school there were over a hundred applicants. A total of twelve were selected for the course that provides students a thorough understanding of the ship building industry as well as practical skills.
After the six month training the students will have basic competency in ship plate smith vocation and welding. In addition students are expected to be able to understand the hull schematics used in the building process at the yard.
Over the years the school has trained over 13 000 shipbuilders who have built hundreds of vessels under different ownership. Currently the full capacity of the Meyer Turku shipyards are in in use. The order books are full until the year 2024 and there are currently tens of jobs openings.
The growth in number of jobs in is expected to continue and there are no signs of slowing down. The school holds six plate smith trainings a year. Additional ship plumbing, installation and technical design trainings are held as needed. Recruitment training is formed from theory, basic practical skill classes and job placement.
Ther are no formal requirements for the training, but it is given in Finnish - so pupils are expected to have adequate skills. More information from the recruitment sites of the Meyer Turku shipyards:
Written by Janita on Friday February 9, 2018
Permalink - Tags: economy, jobs