The tax office in Finland will provide Chinese businesses service on WeChat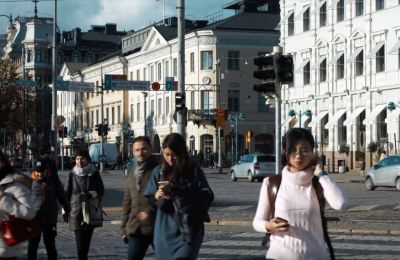 The tax officials in Finland offer customer services businesses in Chinese. The company has translated some of their content into Chinese, but the key is the China Desk customer service. The officials are expanding this service to the popular mobile messaging service WeChat.
The plan is to attract Chinese businesses to the Nordic country. Making travel to the country and convenient easy has already paid of in the booming number of Chinese tourists. Practical examples are the wide adoption of AliPay mobile payment services in Finland. Travel is supported by the good flight connections, making Finland a good connection point for Chinese travellers heading to the rest of Europe.
The tax office looks to expanding these strengths into business as well. The well educated finns have a lot to offer Chinese companies in the area of game development and other high tech fields. The recent emphasis of the Chinese government on sustainability could also be a boon to Finnish businesses producing ecologically friendly products and services.
Currently the officials are working together with Tencent, the owner of the ubiquitous messaging service WeChat. Access will require opening a connection to the Chinese firewall. Both China and Finland are to gain from the venture and it looks like the service is set to be opened sooner, rather than later:
Chinese companies will be able to communicate with the Finnish Tax Administration on WeChat, the most popular social media platform in China. Tax Administration services will be available in WeChat as soon as our contract with the service provider has been completed.
- Tax Administration's high-growth company services at Slush - tax advice available in Chinese
Currently the monetary investments of the Finnish Tax Administration in the China specific customer services are modest, but they are willing to scale if the trial proves to be popular. Finding and hiring more people to serve companies willing to invest in Finland is seen as a "positive problem".
See the introduction video to the Tax Finland China Desk project below:
Source: Suomen verottaja tarjoaa palveluja kiinan kielellä
Written by Janita on Sunday March 18, 2018
Permalink -