Teemu Selänne does the splits on live TV as Germany beats Canada to go to the 2018 Olympic ice hockey final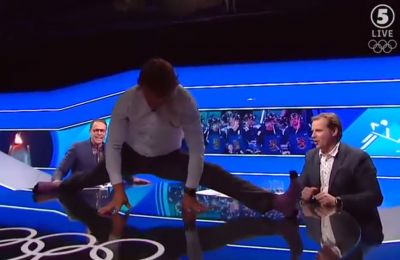 The German national ice hockey team pulled one out of the bag as they dropped Canada from the Olympic final game in the 2018 PyeongChang Winter Olympic games.
This was also a surprise to Teemu Selänne who had waged that Canada would take the game. If Germany won he said he'd do the splits on live TV.
Selänne, a finnish hockey icon, played in the National Hockey League (NHL) for a total of 21 seasons and is listed among the 100 greatest players in the NHL. The 47 seven year old former right winger is also a man of his word and proceeded to perform the gymnastic move on TV after the Germans won.
Written by Janita on Saturday February 24, 2018
Permalink -