The new "boat tax" in Finland delayed, targets motorcycles and mopeds too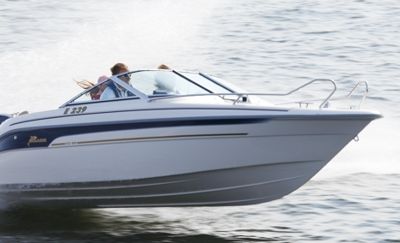 The Finnish state is planning a new tax for boats in hopes of bringing some 50 million annually to the coffers. The tax would be paid once a year like the one paid for cars.
Unlike the name suggests the boat tax will also target other small motor vehicles such as mopeds and motorcycles. It is planned that the structure of the new tax is similar to what car owners are subject to.
Originally the "boat tax" was supposed to come into effect in 2017, but now it is delayed. Earlier reports speculated that the new tax would be completely cancelled, but this is not the case. Taxation of boats and mopeds is a new thing for the tax office and has proven to be a challenge.
The tax is set to registered vessels whose hulls are at least 5,5 metres long. Both motor and sail powered are subject to the new tax as well as any watergoing vessels whose engine power is 15 kilowatts, an approximate 20 HP.
In practise this will mean that jetskis are affected, but row boats and slow going motorboats are exempt. The tax is planned to earn an extra 50 million for the state annually, but it is still uncertain whether controlling the tax is so laboursome that the sum will be less.
There are currently around two hundred thousand registered boats in the country that would automatically be subject to the tax. In addition jetskis, hydrocopters and other water going vessels would join the ranks.
Exact details on moped, quad and motorcycle taxation are still not clear, but the "boat tax" is set to be approved this year. While it's clear that the new tax will miss the original plan of going into effect 1st of January 2017. Officials don't see this as a problem as they can tax for the full year starting from July, for example.
Written by Janita on Thursday July 21, 2016
Permalink -