Teollisuuden Voima (TVO) confirms Areva to pay 450 MEUR for Olkiluoto 3 (OL3) Nuclear Power Plant delays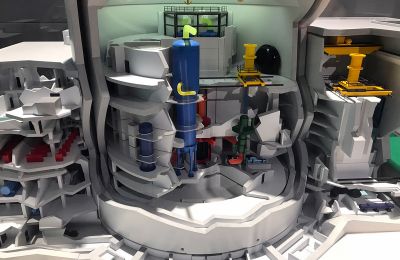 Finnish energy company TVO confirms that the French company Areva will pay hundreds of millions of euros for the delay of the construction of the Olkiluoto 3 nuclear plant.
The news of the agreement comes after a French newspaper released news that Areva has agreed to pay TVO significant compensation. This is now confirmed in an official press release from TVO:
Teollisuuden Voima Oyj (TVO) notes information that has been made public and confirms that it has signed a comprehensive settlement agreement with Olkiluoto 3 EPR (OL3 EPR) plant supplier consortium companies Areva NP, Areva GmbH and Siemens AG as well as with Areva Group parent company Areva SA, a company wholly owned by the French State. The settlement agreement concerns the completion of the OL3 EPR project and related disputes.
- TVO confirms a settlement agreement signed on OL3 EPR project completion and related disputes
The companies have agreed that the added cost and losses caused by late delivery will be paid for 450 Million euros in total. The payments will be done in to installments, and if Areva fails to finish the project by the end of 2019 it will pay an additional of 400 Million.
Both parties will end legal actions. An additional term in the contract is that contractors working on the project will get an additional 150 Million euro incentive payment from TVO if the plant is finished on the current schedule.
The plant is supposed to be online and generating power to the grid in May 2019. Originally Areva agreed in 2003 that the Olkiluoto 3 powerplant would be finished by 2009 and cost 3 Billion euros. In the end the project is ten years late and cost has ballooned to 8,5 Billion.
TVO confirme Areva versera 450 M € pour les retards de la centrale nucléaire OL3
Written by Janita on Sunday March 11, 2018
Permalink -