Ugandan reporter working on Finnish arms dealer death case kidnapped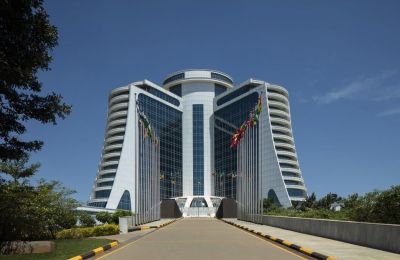 Tuomas Teräsvuori, was found dead last week in Uganda's capital Kampala. Now the Finn, an arms dealer by trade was initially reported to have died of natural causes. Since that conspiracy theories have been sprung up as Ugandan press has circulated, now further fueled kidnapping news.
Earlier a network publication called Softpower speculated that Teräsvuori and another European were killed by Rwandans in an effort to destabilize Uganda. None of this has been verified, but now a local newspaper New Vision states that it's reporter Charles Etukuri has been kidnapped in Kampala.
This twist further complicates the odd circumstances around the events. In the latest incident five military camo dressed soldiers abducted the reporter. New Vision believes that this kidnapping is done by the internal security organisation of Uganda, as Mr. Etukuri received numerous negative reports for his coverage on the story.
Barbra Kaija from New Vision said in an interview to the Independent magazine that she believes the abducters of reporter Charles Etukuri were government security service employees. Kaija goes on to say that the wording used in the report labelling the death of Tuomas Teräsvuori as happening under suspicious circumstances.
Wild conspiracy rumors fueled by Kidnapping, Drugs, Arrests and Forgery
The death of the Finnish arms dealer in Africa, dealing in defence products such as armored vehicles has been widely reported. Even before the kidnapping and the rumor mongering over the arms dealer being a target for a hitman from Rwanda, there were numerous facts that were suspicious in the case.
The death that occured in the luxury hotel Pearl of Africa in the capital of the central African country of Uganda. Drugs were found in the man's room, and a local Ugandan woman was detained as she had spent time with the deceased prior to his death. She has since been released.
Other facts are that the arms dealer entered the country with a fake invitation letter, and that a former parliament minister, Suvi Lindén, had been linked to the group in visiting Kampala. The deceased man was not known to be suspicious and was a family man living in the Helsinki metropolitan area.
The arms company Patria had commisioned the now-deceased business man to visit the country for marketing, but has stated that it has no ongoing trade discussions in the country.
Written by Janita on Wednesday February 14, 2018
Permalink -