University of Oulu and Nokia Bell Labs to begin 6G mobile network research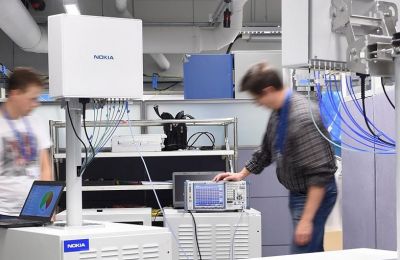 The 6G cellular network research at University of Oulu has been chosen as a flagship project for the Academy of Finland. The funding for the research aims to produce next generation mobile networks that will be in use in 2030.
Partners for the research are other Finnish organizations and companies. University of Oulu, Aalto university, VTT and Nokia Bell Labs have formed a research unit, the Joint Center for Future Connectivity.
The ambitious research will focus on wireless connectivity technologies and required complex distributed computations as well as practical applications. The industry cluster is expected to be an active body in maintaining and accelerating knowhow in Finland in the field of communciations.
According to Oulu University Academy Professor Matti Latva-aho fifth generation (5G) networks are deployed faster than expected. But the reality is that all the set targets are not reached at this early stage and that there is plenty of room for innovation.
Latva-aho says that the 2030s will require a major technology leap, which is an area that the research collaboration will focus on. Mobile technology infrastructure gets renewed in cycles of around ten years. During the development of 6G networks the current experimental 5G networks will evolve to use 6G technologies.
5G networks are in field trials in Finland, with commercial deployments expected to begin in 2019 as frequency auctions are completed in 2018. Annual spending on research and product development of wireless communications technologies is expected to reach several billions of Euros nation wide in Finland.
Source: Oulun yliopisto tutkimaan 6G-tekniikkaa – Nokia Bell Labs mukana
Image: Oulu University
Written by Janita on Thursday April 19, 2018
Permalink -