Urban IKEA store in Helsinki inches forwards with city council approval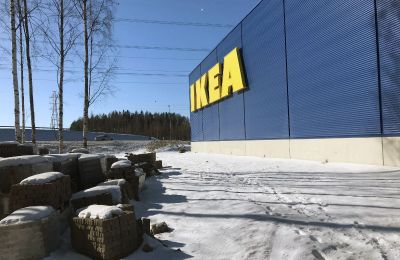 In early March the Swedish furniture giant IKEA revealed it's plans of building of a store in the Finnish capital Helsinki.
Now Helsinki city council has decided to reserve real estate for the proposed IKEA shopping complex on the Koivusaari island. The decision was made on Monday April 17th 2018.
The plans were pending on a decision from the city to reserve the area, but with the green lights the conglomerate can now move forward with the planned 15 145 square meter complex. In addition to the store the planned site will host apartments, a hotel, offices and other retail spaces to western Helsinki, close to the city of Espoo.
An estimated 5000 could live in the proposed area, and it would add an estimated 4000 jobs close to an area that is easily accessible. As opposed to the traditional blue-box design, the design of the buildings will blend into the cityscape. The concept is unique for the chain.
The construction would take place next to the newly completed metro station in Koivusaari. The reservation of the Helsinki Urban IKEA and related buildings is in place until the end of year 2020. IKEA Real Estate will proceed with further planning and proposals during this time.
Source: Ikean suunnitelma avata tavaratalo Helsinkiin etenee - jaosto varasi tontin Koivusaaresta
Written by Janita on Tuesday April 17, 2018
Permalink -