Valmet Automotive to hire a thousand more factory staff in Finland in 2018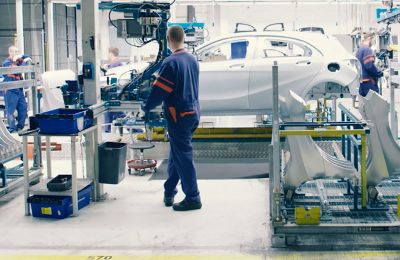 The only production facility cars, Valmet Automotive in Uusikaupunki, has announced that it will add a thousand new jobs. The news come from a press event by the company.
Valmet Automotive expects to add 1000 new jobs into production work. In addition tens of office personnel well be needed. The news come following the confirmation of the factory building the new Mercedes-Benz A-Class model. The new model attributes to hundreds of new employees.
Currently the factory employes some 4000 people, with new Mercedes model builders being needed for welding, painting, assembly and internal logistics. The new production will be built on the previous model of A-class also built at the factory.
Painting and assembly facilities will receive significant upgrades, chassis production will remove any manual steps and be fully automatic. The count of new industrial robots is 73, making the total number of robots in the welding section to 223.
The total level of automation in the chassis building is said to rise from 90 percent to 95. Manual work is still plenty in the painting and assembly production lines. They will need only minimal changes to build the new Mercedes-Benz W177 model. This new genereration A-Class adds to the Mercedes GLC being built at the plant to help Daimler respond to global demand of the German car makers automobiles.
Written by Janita on Tuesday February 13, 2018
Permalink -