Häkkinen confirms negotiations over Bottas moving to Mercedes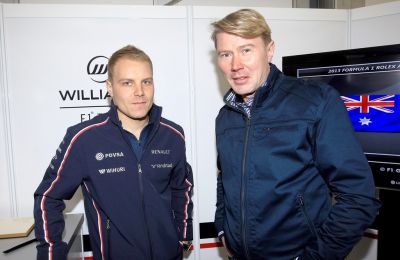 The biggest question in the F1 circles continues to be who will take the other Mercedes seat next to Lewis Hamilton. Formula 1 World champion Mika Häkkinen is in the management team to another finn, Valteri Bottas, who has been rumored to be in the position to take the seat. Now Häkkinen confirms that there have been discussions between Bottas and Mercedes.
The seat in the Mercedes car was opened by the sudden retirement of Nico Rosberg from the sport. Since christmas many parties have considered the Bottas move to Mercedes to be a done deal, but so far there have been no confirmation.
Talking to MTV3 the double world champion Häkkinen puts out his words carefully: A driver could not be in a better position to be considered for a top team. Especially one that has dominated the racing series like Mercedes has. This is a dream position.
When questioned on whether negotiations have taken place, Häkkinen can confirm there have been discussions. But he refuses to speculate on the final closing on the deal and underlines that it his not his decision to make.
Some hopeful finns have hoped Mercedes would announce Bottas' move to Mercedes during this week, but the team has decided not to announce anything as of now. Even the date for announcing the drivers is not confirmed.
Häkkinen can confirm that the decision must be made swiftly as the first testing sessions are already looming on the horizon. We will know well before the tests how the 2017 driver market will be like states Häkkinen.
Written by Janita on Sunday January 8, 2017
Permalink -