Kimi Räikkönen rumoured to join Toyota WRC team to drive rally in 2019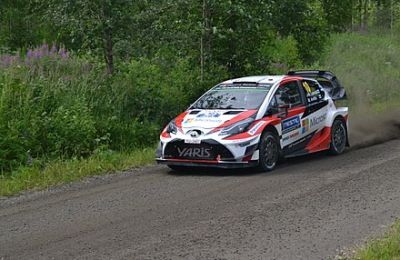 Finnish tabloid Ilta-Sanomat reports that Formula 1 driver is a potential candidate for the World Rally Car series, should he end his career at Ferrari at the end of season 2018.
The Monaco Grand Prix is a popular venue for discussing the future plans of Formula 1 racing drivers. One of the hot topics is what Kimi Räikkönen will do in the future. The 38-year-old Finn is out of contract with Ferrari.
Now the rumors say that Räikkönen would not continue in the F1 series after the current season. He would be returning to Rallying in the WRC series. He already participated in the series from 2009 to 2011. Räikkönen is said to join the Toyota team, ran by multiple time WRC champion Tommi Mäkinen.
Ilta-Sanomat queried details from Tommi Mäkinen Racing vice CEO Mia Miettinen on the topic. She responded that Kimi is a viable driver for Toyota, but before jumping to conclusions Räikkönen must sort out whether he is continuing his career at Ferrari. Mäkinen and Miettinen are spending the Monaco GP weekend at a yacht rented by Räikkönen.
Source: Kimi Räikkösen F1-ura loppuu? Näin Toyotan rallitalli vastasi kuumaan huhuun
Written by Janita on Friday May 25, 2018
Permalink -