Räikkönen plays down rumors of secret lever on Vettel's steering wheel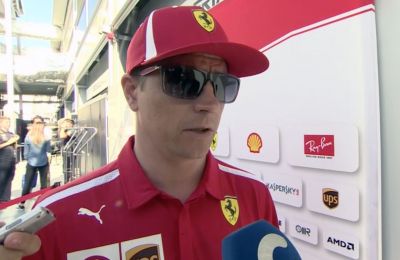 According to Kimi Räikkönen the "secret" lever on Vettel's Ferrari steering wheel is a simple adjustment system, which Ferrari would have installed on his car if he would have wanted.
Talking to Finnish C More in Baku on Thursday Räikkönen commented on the rumor mill and conspiracy theories. According to Räikkönen it is just the usual pitwall stories and gossip.
I could have [a secret lever], if I wanted, but I feel that I don't heed it. I've heard a lot of stories about this, but the whole thing is overblown. It's a very simple thing.
When asked to give more details on the device and it's functionality the Finn provides no comments:
It is not my business to comment on this. Ask the team, but it's not a big deal
Source: Räikkönen avautuu Vettelin rattikohusta: "Yliammuttu juttu simppelistä asiasta"
Written by Janita on Friday April 27, 2018
Permalink -