Amazon med gratis levering neste dag i Finland, Danmark og Sverige i 2018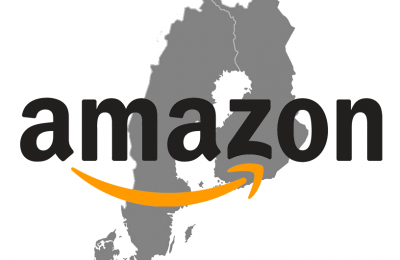 Online publikasjon Business Insider sier at den amerikanske eCommerce-giganten Amazong kanskje kommer til Finland før sommeren 2018. Ifølge kilder i den svenske e-handelsbransjen vil Danmark og Sverige også være en del av den første bølgen av nordiske lanseringer.
Ifølge fremtredende innsidere i den svenske e-handelsbransjen er målet på Amazon satt til andre kvartal 2018. Dette betyr at de lokale butikkene vil lansere før slutten av juni, og akkurat i tide til sommeren hoilidays. Ifølge Per Svärdsön, administrerende direktør i Apotea, er det rikelig med rykter i markedet om et hemmelig prosjekt på Amazon i Norden, med lansering for "Vår 2018".

Det er anslått at leveranser i Norden vil være gratis og at ordrene vil bli levert neste dag. Ifølge investeringsfond Eequity-partner Patrik Hedelin tar det tid å sette opp logistikk i regionen, men etter hans forståelse er Amazon Nordics Warehouse-prosjektet allerede i sent stadier. Northzons Hans Otterling hevder at lansering i markeder i Danmark, Finland og Sverige ville være det mest fornuftige trekk for å oppnå den nødvendige skalaen.

Amazon rekrutterer allerede e-handel og andre fagfolk i de nordiske regionene. Selskapet etablerer et datasenter i Sverige. Finland vil også være et attraktivt sted for lignende anlegg, særlig på grunn av nærhet og forbindelser til det russiske markedet. Fra de internasjonale Internett-gigantene, minst Google, Microsoft og Yandex driver allerede datasentre i Finland.

Den amerikanske baserte nettforhandleren Amazon startet ved å selge bøker i 1994, men har vokst til å være en av de ledende eCommerce-plattformene i verden. I dag selger alt fra bøker til elektronikk til kosmetikk. Selskapet har også en sterk posisjon som leverandør av sky infrastrukturer, og det er Amazon Web Services (AWS), nå den ledende leverandøren av skyte tjenester i verden.
Source: Amazon is readying for a Nordic launch in 'Q2', according to e-commerce insiders
In English: Amazon with free next day delivery in Finland, Denmark an Sweden in 2018?
Written by Janita on Wednesday March 14, 2018
Permalink -