Arctic Monkeys confirmed for Flow Festival 2018 in Helsinki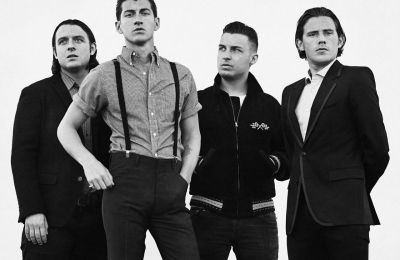 One of the most popular indie rock bands in the world, the Arctic Monkeys will perform at the Flow festival in Helsinki in August 2018.
The Arctic Monkeys were formed 16 years ago. This is their first visit to Finland. The English band has been together since 2002 and represent one of the first bands to come to light via the Internet. Instead of the classic path that record companies push artists, the Arctic Monkeys promoted and marketed them selves directly on the web.
In addition to the Arctic Monkeys the festival also unveiled other new artists. For indie rock Lake Jons and Kynnet were listed, as were folk rock tops Fleet Foxes and Kevin Morby will are much anticipated acts.
For modern Swedish pop there are Lykke Li and Fever Ray on the menu. Earlier announced lead artists include Kendrick Lamar, Patti Smith, St. VIncent, Alma, Bonobo and Brockhampton. The artists will be performin in Helsinki Suvilahti area from August 10th to the 12th.
Flow Festival (often just "Flow") is an urban music festival in Helsinki, Finland. The selection varies from niche bands to soul and jazz legends - modern club sounds are included. The artists are equally International and local. The Suvilahti power plant is area is an industrial setting for the event for the nth time.
More information from the Festival website at flowfestival.com.
Written by Janita on Monday January 29, 2018
Permalink -