Applying for Work Permit for Senior Level Professionals in Finland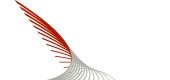 The Finnish Immigration Service announced changes in Applying for a Work Permit for Senior / Specialist Level Professionals. A person granted this status can start working even before receiving the Work Permit.
Please note that being a Specialist does not guarantee receiving a permanent work permit, so you are taking a risk of not receiving one.
"If you are applying for a residence permit in Finland, you have the right to work as a specialist even before the permit is granted. The requirement is that you are staying in the country legally (you have a valid visa or you do not need one). However, your right to work terminates after three months, at the latest, and sooner, if your visa expires sooner."
"You may be considered to be a specialist if your work tasks are demanding and require university studies. A salary that is higher than average (gross salary of at least approximately € 3,000 per months) is also an indication of the demanding nature of your duties. In your application, you must prove that you meet these criteria. These criteria are used to evaluate whether you can be considered to be a specialist. "
"Specialists include, for example, IT experts, experts in a special field who have a university degree, and other persons who have a university degree and whose duties require special expertise."
Read more at the Finnish Immigration Service website
Written by Janita on Thursday June 13, 2013
Permalink -