Kuopio bioproduct mill plans inch forward as Hengan International purchases stake in Finnpulp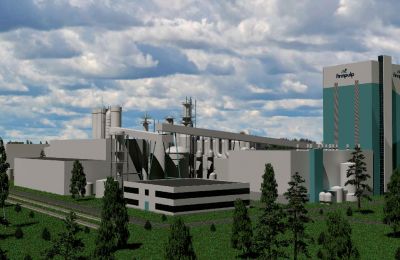 Plans to construct a major pulp and bioproduct factory to Kuopio moved forward on Monday as Finnpulp announced that is has started the designing the plan. This is driven by an investment by a Chinese company, Hengan International.
Finnpulp plans to build the facility in the Sorsasalo region in Kuopio. The total cost estimate is 1,4 Billion euros and when completed it will be the largest largest plant to focus on refinement of conifers exclusively.
Hengan International has invested a total of 11,7 Million euros to the company. The stake is 36,5 percent, but the company has an option to grow it's ownership to 49 percent in the future. The funds are used for the planning phase will will cost 15 Million euros and will take an estimated 12 months.
According to Finnpulp the design phase is part of preliminary work, and the final investment decision will be made latest by summer of 2019. The plant already has received the necessary environmental permits, but there are ongoing disputes that need to be resolved before construction.
If all goes to plan, construction work in Sorsasalo will begin in 2019 and be completed in 2020. In total the plant is expected to consume some 6,7 Million cubic meters of raw wood to produce 1,2 Million tonnes of pulp. In addition the plant will produce pine oil and electricity.
The construction phase is expected to clock in at 5,700 man years, and when completed the mill would employ some 200 people directly. In total the plant is expected to create a total of 3,400 jobs in Finland, when including all supply chain providers.
The Finnish forest industry has been on an upswing in the recent years, with new ventures to pulp production as well as various bioproducts. Chinese have been keen investors, with Shanying purchasing a majority stake in Borealis Bioref and plans to build a new facility in Kemijärvi.
The Chinese company Kaidi is also planning to build a plant in Kemi, but the future of the 900 MEUR investment is still uncertain.
Source: Finnpulp starts basic engineering of the bioproduct mill
Written by Janita on Monday April 23, 2018
Permalink -