Clash of Clans creator Supercell sold to Chinese Tencent for 6,4 Billion Euro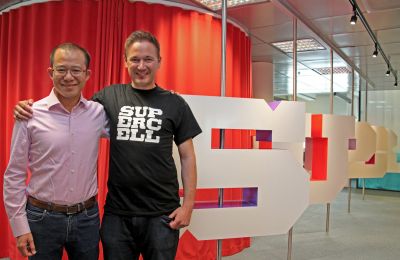 The Chinese company Tencent and the Japanese company Softbank have agreed on a deal of some 6,4 Billion euro for the a majority holding in the Finnish game company Supercell.
As a gaming giant, Tencent opens up a new growth market for Supercell in china. Tencent has access to over a Billion chinese users, 300 million of which are gamers. For Tencent this is an entry to the lucrative mobile market in the world.
The Japanese mobile operator Softbank bought 51 percent of Supercell in 2013 for some 1.2 Billion Euro and then expanding their ownership to over 72 later. The company has been rumored to be short of cash and that it was looking to liquidate and at 6,4 Billion the sale was good trade.
The new Chinese majority owner wovs that the company culture will stay the same and that the headquarters will remain in Helsinki, Finland. The company still has less than 200 employees who serve over 100 million gamers every day.
Written by Janita on Tuesday June 21, 2016
Permalink -