Finland has the lowest interest rate mortgages in the Euro area in 2018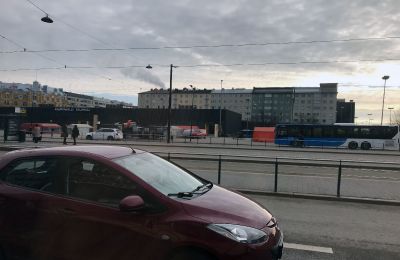 According to latest statistics from the European Central Bank, Finland has the lowest interest rates for mortgages. According to the ECB in February 2018 Finns paid a mere 0,92 percent interest rates for new home loans.
Portugal comes in at second lowest, but the South European home buyers still need to pay half percentage points more than their Finnish peers. The highest rates in the Euro area is paid by Ireland and Greece, both still recovering from the financial crisis.
Mortgage interest rates in the Euro area (Feb 2018)
Ireland: 3,13%
Greece: 3,01%
Malta: 2,70%
Latvia: 2,62%
Cyprus: 2,60%
Slovenia: 2,51%
Netherlands: 2,39%
Estonia: 2,36%
Lithuania: 2,10%
Belgium: 2,00%
Spain: 1,96%
Italy: 1,91%
Euro area: 1,86%
Germany: 1,84%
Austria: 1,83%
Luxembourg: 1,78%
Slovakia: 1,64%
France: 1,61%
Portugal: 1,46%
Finland: 0,92%
The most significant reason for the low interest rates is that in Finland mortgages are often tied to variable interest rates. Finns mortgage is tied to the Euribor rate, where as elsewhere in Europe fixed interest rates are more common.
The very shortest Euribor rates of one and three months have been limited, but over 90 percent of mortgages are in Euribor. This is a stark difference to Germany and France where only ten percent of mortgages are variable rates.
Variable interest rates riskier
This makes the Finns more vulnerable to interest rate hikes. When the interest rates eventually rise it will have a larger effect on households in Finland. Rates have been very low for a number of years, but economists don't expect rates to rise for some time.
The Nordea bank on Friday said it is expecting the first rate key interest rate rise from the ECB only in December 2019. Markets will anticipate rises a year earlier, which means that the Euribor is expected to start climbing upwards in late 2018.
The most popular interest rate for Mortgages, the 12 month Euribor, continues to be negative at -0,189%. Long term averages for the Euribor are somewhere between 4-5%, but technically there is no ceiling for the Pan-European rate.
Before using the Euro as currency, during the early nineties recession mortgage rates in Finland climbed to 16%. The average margin was 2-3%. In practise in 1992 the total mortgage interest could have been as high as 19%. For a 100,000 euro loan that would mean the interests alone would be over 1,500 euros each month.
Source: Suomalaiset nauttivat euroalueen halvimmista asuntolainoista
Written by Janita on Monday April 23, 2018
Permalink -