eSports college education in Finland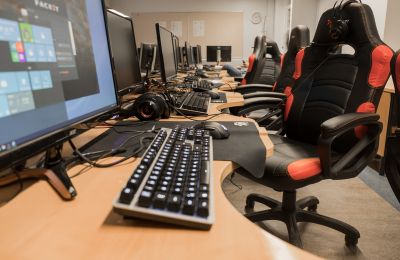 Helsinki Evangelical College HEO is seeking students for it's courses for the 2018-2019 semester. One of the new courses is full time studies in Electronic Sports, known as eSports.
The studies focuses on professional competitive gaming. It provides basic knowledge on the subject, teaches a training routine and a healthy life style. There are courses on physical exercise, nutritional information and sleep rhityh training. Tournaments as a part of eSports team is also a part of the program.
According to the eSports information page on the college web site the studies are full time and make attendees eligeble for student aid and housing benefits. The competitive gaming training lasts through the whole semester and focuses on evening studies.
The target is to gain a holistic view of the player's own profile. The course is suited for eSports enthusiasts as well as those who seek to become full time professional players. Price of the course is 3,480 euros and the price includes materials, free use of equipment and software as well as a meal on weekdays.
More information on the eSports training at HEO website: eSport — elektroninen urheilu
Written by Janita on Tuesday March 27, 2018
Permalink -