Finland's Polar Electro leaks personal data revealing users' home addresses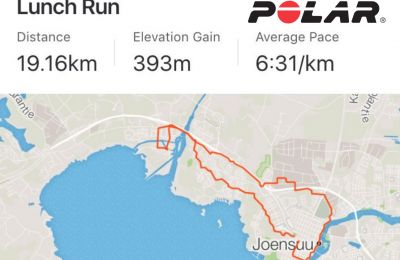 Finnish health and fitness gear company Polar Electro has reportedly leaked sensitive personal data. A joint study by Finland's Long Play, Dutch De Correspondent and Bellingcat revealed the data breach.
The leaked data could be used to locate hundreds of soldiers and intelligence officers home addresses. Polar Electro has an online application, Polar Flow, that allows users to register their training sessions in an online database. This platform is used by over 650,000 users, including agents from the NSA, MI6 an GRU.
The researchers used the public activity map to locate individuals training in the vicinity of locations like Nuclear Weapons storage locations. They then kept following the same users' to find out their home addresses, as the individuals used the same application both for on and off duty sessions.
This is similar to an earlier case where the Strava sports tracker revealed similar locations. Polar has responded to the reports by the online news sites by shutting down it's global activity map.
Source: Here's how we found the names and addresses of soldiers and secret agents using a simple fitness app
Written by Janita on Monday July 9, 2018
Permalink -