Border guard prevents the human trafficking of two children at airport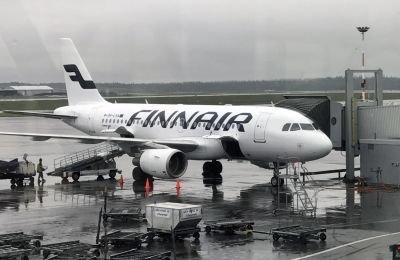 The Finnish Border Guard suspects that a Zimbabwe woman was involved in human trafficking at the Helsinki-Vantaa airport. It is suspected that the woman was trying to take two 7-14 year old illegally through Finland onwards to Ireland.
The woman and the children had arrived to the Helsinki-Vantaa airport from Russia, when they were halted by the border guard on April 29th 2018. The group had a connecting flight to Ireland. The official suspected the story of the purpose of the trip and the relationship between the people.
In a search the authorities found documents that lead them to believe the woman and the girls were travelling with a false identity. The FBG now believes that the woman did not know the two children prior to the trip. The woman is now in custody, held for suspicion of crime.
Human trafficing in Finland is relatively uncommon. There are around 2-3 cases each year. Usually the cases are not related to each other, even though within a year there was a case where a Zimbabwe woman tried to smuggle two children. In that case the woman was sentenced to probation. Investigation of the new incident is ongoing, and no verdict is in yet.
Source: Finnish Border Guard prevents the smuggling of two children at Helsinki-Vantaa Airport
Written by Janita on Friday May 4, 2018
Permalink -