Finnish ski resort opens slopes just in time for schools' summer holidays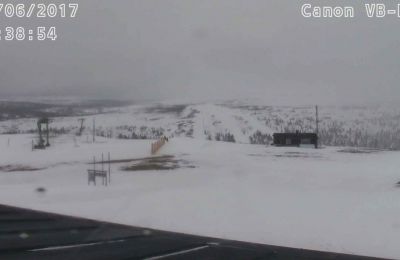 The start to the summer season in Finland has been colder than usual. After a coldest May in decades, the cold weather has continued in June. Now a Ski Resort in Northern Finland, Saariselkä, is re-opening it's ski slopes for the school's summer holiday season.
The northern most ski resort in Europe opens it's slopes for June 8th - 10th, even though the season officially ended on Mothers day on May the 14th.
According to Saariselkä Ski & Sport Resort CEO Jarmo Katajamaa there is no problem with the snow. There is even a forecast for more snow early this week. We want to provide this unique experience to our customers.
Iisakkipää slopes are open for three days for anyone wanting to experience the unique opportunity of downhill ski'ing in the nightless night, within the arctic circle. On Thursday and Friday the Ski Resort will operate a special night shift from 22:00 to 00:00. Currently forecast for these days is sunny and clear.
If you are unable to make it to this experience, you can view the live web cam from Saariselkä:
Written by Janita on Monday June 5, 2017
Permalink -