First three grid positions in Russian GP 2016 filled by Finnish citizens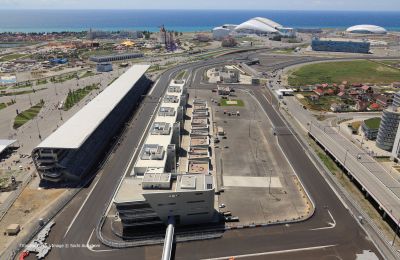 For the first time in Formula 1 history the three first positions are filled by drivers of Finnish origin. The Russian Sochi Grand Prix in 2016 will be headed by Nico Rosberg, Valtteri Bottas and Kimi Räikkönen.
Out of the bunch Nico Rosberg holds both a German and a Finnish citizenship, but represents Germany. Bottas and Räikkönen represent Finland.
Relative to the population of just five million the Finns have been able to produce relatively many F1 drivers. To date there have been eight F1 pilots with Finnish nationality who have taken part in Grand Prix races in the history of the sport. Three drivers have been able to claim the world championship title:
Keke Rosberg (father of Nico Rosberg) once in 1982
Mika Häkkinen twice in 1998 and 1999
Kimi Räikkönen once in 2007
The success of present Finnish (car) racing drivers owes a great deal to AKK's coaching programme which prepares young, promising karting and rally drivers for an international career. In addition to driver training, the programme includes training camps, psychological coaching, rehearsal in public performance, teamwork and career planning.
Other reasons for the Finns' success in motor racing was speculated in a 2008 article in the Guardian. The full list of drivers that have represented Finland in the Formula 1 World Championship since it's beginning in 1950 stands as:
Leo Kinnunen
Heikki Kovalainen
Mikko Kozarowitzky
Mika Häkkinen
JJ Lehto
Kimi Räikkönen
Keke Rosberg
Mika Salo
Valtteri Bottas
Written by Janita on Sunday May 1, 2016
Permalink -