Hells Angels' Club House Toilet Seat Decorated with Police Emblem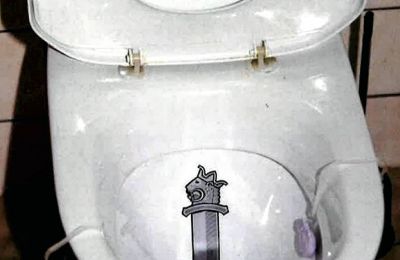 Police material gives a peek into the Hells Angels' daily grind at the Espoo Club House. During the investigation the officials recovered a copy of the "Hells Angels Constitution", a set of laws governing the criminal organisation.
The police also got a taste of what the members think about the authorities. The toilet seat in the house had been decorated with the Finnish Police Emblem. The members relieved themselves on the police logo while at the club house.
An ongoing trial against the Motorcycle Club accuses thirty gang members of being a part of an organized crime ring. In Finland this would be the first time anyone is convicted based on this section of the law.
Interpol and the Finnish National Bureau of Investigation classify the Motorcycle Club Hells Angels as a criminal organization.
Written by Janita on Wednesday June 12, 2013
Permalink -