Helsinki Outlet key stores confirmed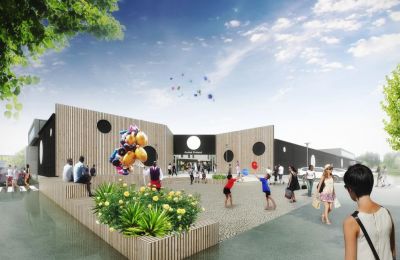 The Helsinki Outlet construction is well under way next to the Kehä 3 ring road close to Vantaa and Helsinki Border. Now the company building the outlet village has confirmed the stores that will be in the facility opening in 2019.
Norwegian company Fortus AS operates a number of similar shopping centers in Norway. The Helsinki Outlet venture will initally host a total of 40 fashion and lifestyle stores.
The key tenant brands that have signed up are Hugo Boss, Gant, Marimekko, Tiger of Sweden and Guess. These household brands are expected to attract visitors, but there will be additional international fashion brands, sports good brands and interior design shops.
In close proximity to the park there is also the Vantaa IKEA and other retail stores in the Porttipuisto area. In the first stage Helsinki Outlet will have 10,000 square meters of stores, 3-5 restaurants and cafes as well as a 3,500 square meter playground for children.
The Helsinki Outlet has a relatively central location; a 17 km drive from downtown Helsinki, 10 km from the Helsinki-Vantaa Airport and 4 km from the Vantaa regional center of Tikkurila.
Helsinki Outlet map and driving directions
More information:
Other languages:
Written by Janita on Saturday May 5, 2018
Permalink -