Helsinki University and Nokia develop Air Quality Measurement technology - Field trials in Beijing and Helsinki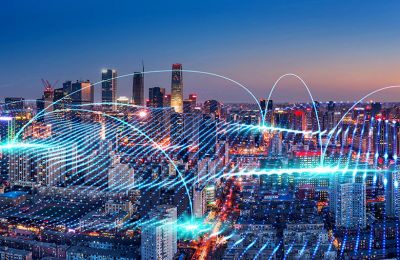 The University of Helsinki and Nokia Bell Labs have developed an intelligent Air Quality Measurement technology. The system, based on 5G cellular networks, is now being tested in Helsinki's Kumpula region and will be deployed the Chinese capital of Beijing for further testing soon.
The project is known as MegaSense and it aims to improve air quality monitoring in large cities around the global. The technology is based on a network of sensors connected by a fifth generation (5G) cellular network connection. This will provide access to realtime environmental and air quality information.
Professor Sasu Tarkoma from the University of Helsinki says that Finland has good knowledge in both atmospheric as well as data sciences. Combined with Nokia's knowhow in cellular networks the cooperation has produced significant improvements in measurement precision.
Real time local air quality data to smartphones
The final target of the MegaSense project is to create a global reconnaissance system to track the air quality. In addition to the network and sensor system mobile smartphone applications are also being generated to give consumers real time information about their local environment.
Pollutant data collected from cities is augmented by data from the Helsinki University SMEAR research stations from Finland and China. All of the information will be merged and processed by data links operating with 5G networks, already undergoing field trials in China and Finland. Processing wil ltake advantage of existing pollution mapping and forecasting models.
The first MegaSense pilot already underway in Helsinki, where the sensors are connected to a NetLeap/NDAC network operated by Nokia. The next pilot will be done in Beijing, where the duo plans to set up a wide network of sensors connected by a 5G cellular network.
Nokia Bell Labs is a research arm of Nokia, acquired as a part of the Alcatel Lucent acquisition in 2016. Lately the facility announced breaktrough in Signal Processing for Fibre networks, as well as more far fetched textile technology: Bell Labs developing "the Sleeve" fabric to control experiences powered by 5G
Source: Hel­sin­gin yli­opis­to ja No­kia Bell Labs ke­hit­ti­vät il­man­laa­dun seu­ran­taan älyk­kään 5G-tek­no­lo­gian
Written by Janita on Saturday March 10, 2018
Permalink -