Helsinki-Vantaa Airport voted as best in North Europe in SKYTRAX awards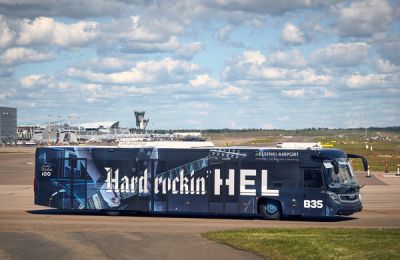 Helsinki-Vantaa has been voted as the best airport in Northern Europe. The news come from Finavia, the organisation developing, maintaining and operating Finnish airports.
The result comes in from the 2018 Skytrax World airport awards survey. The survey collected data from over 13 million passengers, with over a hundred different nationalities. Survey participants evaluated their experiences in checking, arrival to airport, flight transits, shopping, safety and departure gate arrival.
The best airport in the world according to the survey is Changi in Singapore. Helsinki-Vantaa did not make it to the top ten in the world, but it did score a tenth position in the category of cleanest airports. The largest international airport in Finland, located in Vantaa, close to Helsinki is currently experiencing an increase in traffic.
In 2017 the airport reached a total of 18,9 million passenger, boosted by increased foreign visits to the Nordic country as well as transit traffic, especially for Asian travel. This year the facility is expected to serve over 20 million visitors.
The growth target is to increase traffic to 30 million passengers annually, for which there is an ongoing development program worth 900 Million euros. In 2016 work on an extension bringing an additional 3,500 square meters to the facility. Work is expected to be completed in 2020.
Source: 2018 SKYTRAX World Airport Awards: Helsinki-Vantaa on Pohjois-Euroopan paras lentoasema
Image from Finavia.
Written by Janita on Friday March 23, 2018
Permalink -