IKEA and Skanska to build a five story apartment block from wood in Vantaa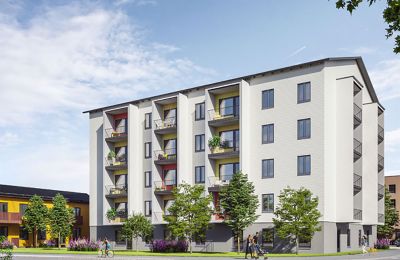 Swedish companies Skanska and IKEA will start building the first wooden five story apartment block in Finland in the summer of 2018. The site is located in Vantaa's Koivuhaka area and will also host two smaller apartment buildings.
The project is a continuation of the IKEA and Skanska BoKlok buildings that aim to provide reasonably priced housing. The idea came from IKEA's founder, the late Ingvar Kamprad, in 1996 when saw the buildings being built were two expensive for the average person. In 1997 Skanska completed the first buildings in Sweden. Now there are BoKlok buildings in Finland and Norway as well.
Skanska started building BoKlok buildings in Finland as early as 2002. The company abandoned the concept in 2006, but opted to continue in 2013 with an apartment complex in Vantaa Kivistö area where the Finnish annual housing fair was held in 2015. In addition to Vantaa there are BoKlok buildings in Espoo and Tuusula. Plans exist for Helsinki sites as well.
Prices open, but expected to be reasonable
The Vantaa site is the first wood constructed five story BoKlok project in Finland, but in Sweden there have been 4-6 story wooden buildings being built for a few years. The Swedish projects have a total of some 2,000 apartments. The Koivuhaka building in proximity of the Kehä 3 ring road will have a total of 34 apartments ranging from 28,5 to 77 square meters.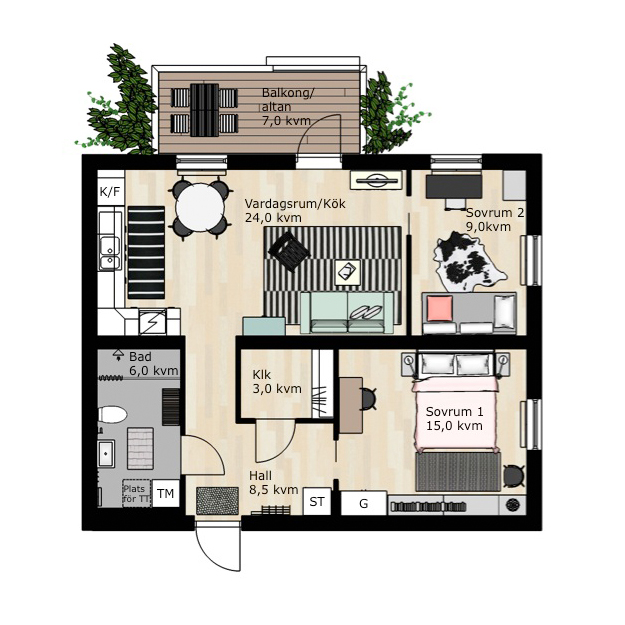 Construction on the Koivuhaka site will begin in August 2018 and expected completion is in September the following year. Pricing is yet to be announced, but will be available soon.
Susanna Sucksdorff from BoKlok tells Helsingin Sanomat in an interview that the average price in the area is around 4,600-4,900 euro per square meter. She expects the pricing to be between 4,200 and 4,300 €/m2.
According to Sucksdorff the buildings in Koivuhaka are built from wood modules which are delivered by Kodumaja and Harmet. Both of the companies are from Estonia and they were selected because of capacity and cost reasons.
Keeping cost down also prohibits building saunas into individual apartments. Unlike many other new buildings there will only be a shared sauna. For those wondering: A private sauna in Finland is not considered a luxury item, not something that requires tons of cheddar on a Swiss bank account. The country of 5,5 Million people is host to an some 2,7 Million saunas.
Those interested in BoKlok apartments can find more information on the Skanska site: BoKlok Vantaan Voltti or alternatively visit their local IKEA stores in Espoo or Vantaa.
Sources:
Written by Janita on Sunday March 18, 2018
Permalink -