Iron Danger is a tactical RPG based on Kalevala, the national epic of Finland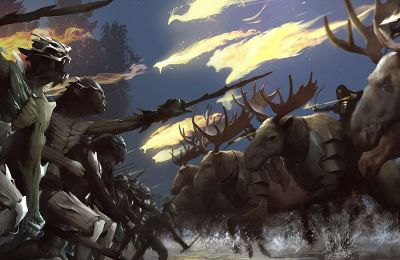 Iron Danger is a story telling tactical RPG with links to the Finnish national epic Kalevala. While most Finnish game studios focus on creating mobile games creator of the game, Action Squad Studios, is targeting PC and console gamers.
The game is placed in the Pohjola world and in general gets influence from Kalevala, but is not a game play version of the epic. There are no familiar stories either, and instead the game chooses to merge the epic stories with steampunk robots and story telling. The trailer below shows what to expect.
The hook of the game is said to be the mechanics based on time control and traveling. This also works as a part of the story where the ruler of Pohjola, Lowhee, and the city of Kalevala battle over the sword of Tuonela. The player takes the place of Kipuna, village girl.
Action Squad Studios has a total of 12 employees at the moment and they have received a total of 1.7 Million euros in Funding. Iron Danger is set for release by the end of 2018 on PC, Playstation 4 and Xbox One. Action Studios is currently in negotiations with game publishers.
Written by Janita on Tuesday May 15, 2018
Permalink -