IT workers wages stagnant in Finland, changing jobs the route to better pay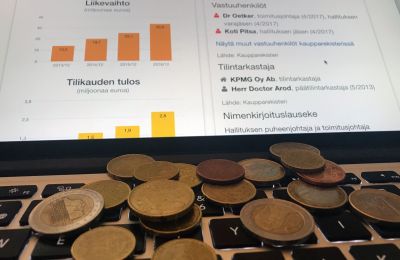 The improvement of the general economic situation in Finland has not affected salaries in IT jo wages. Median wages continue to be 4000 euros a month, before bonuses or other incentives. The high demand for capable workforce has not caused wage inflation.
The news come from fresh statistics from the Association of IT sector employees. The average wage of IT workers grew by 19 euros to 4060 euros a month. According to research chief, Jenni Larjomaa, there have been few general raises. Other specific reasons for stagnant wages were not found.
According to Larjomaa wage increases have been very slow in the last few years. Only 13 percent of respondents reported they had received raises for merits, with the average sum being around 200 euros. Role changes within a company usually resulted in a monthly raise of around 350 euros.
Switching employers the best way to higher income
The best way to get a significant raise is to change jobs. IT workers who had switched employers incresed in 2017, and the average increase to monthly wages was 550 euros. Some had also accepted lower pay, usually the decrease being some 300 euros. Reasons for this can be various, from being laid off to switching to a less demanding role.
IT workers under 40 are well employed, with practically none being unemployed. The employment rate decreases drastically by age. From 40-49 year-olds 5% were unemployed, but for 60-year-olds the figure was 33%. Professionals unable to continuously keep their knowhow relevant are in danger of becoming obsolete, considered harmful by employers.
The job market especiallly for developers continues to be hot, with companies fighting for talent. Talks of exuberant salaries of exceeding those of testing peasants in Switzerland were talk of the industry in 2017, but so far it seems these salaries are reserved only for the best of breed supercoders. Maybe to those in one of the 50 best jobs for developers in Finland.
The study was done in November 2017 and researched the wages and the job roles of the members. There were a total of 1288 respondent, out of which 35 percent were women.
See also: Software developer salaries in Finland 2018: Futurice, Frantic and Reaktor
Written by Janita on Saturday March 10, 2018
Permalink -