Kajon increases taxi drivers' night and weekend pay by 20% to fill open jobs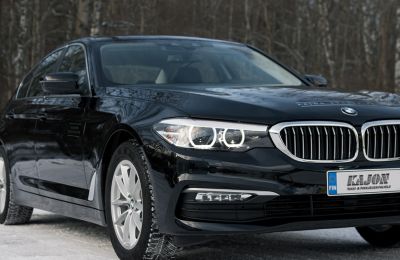 The taxi market is lacking drivers in Finland. There are tens of positions open in the Helsinki region alone. To attract competent task the taxi company Kajon stated that they are increasing night and weekend pay by twenty percent.
The taxi market regulation is dismantled in Finland in July 2018, which means that there will be plenty of more entrepreneurs in the market. According to reports by Helsingin Sanomat, a lot of drivers have decided to drop their licenses as a result. This iwill decrease the amount of workers in a market where there is already a lack of taxi drivers, especially in the capital region.
Kajon is a family owned company established in 1997. Headquartered in Espoo, the company operates taxis and buses around Finland. However, key market for the company is Helsinki and surrounding cities like Espoo, Vantaa, Kerava and Järvenpää. The company is investing in the business and is adding 180 new BMW 520x cars into its fleet by the summer of 2018.
The growing fleet alone will require an additional 500 drivers. The most significant demand for drivers is for able and willing to work weekends and night shifts. This is why the company decided to raise pay by 20% for these times. The company is also investing in the training of new drivers and existing staff where most other companies have reduced efforts in this area.
The pay rise has been in place from the beginning of March. Currently Kajon is hiring drivers and other staff in Espoo, Harjavalta, Hausjärvi, Helsinki, Hämeenlinna, Inkoo, Janakkala, Järvenpää, Karjalohja, Karkkila, Kerava, Kirkkonummi, Lohja, Nurmijärvi, Pori, Raasepori, Vantaa and Vihti. All open jobs are available on the company website: kajon.fi/tyopaikat/
Source: Kilpailu hyvistä ja kokeneista kuljettajista kovenee taksialalla
Written by Janita on Tuesday March 27, 2018
Permalink -