Keliber applies for environmental permit to mine lithium in Finland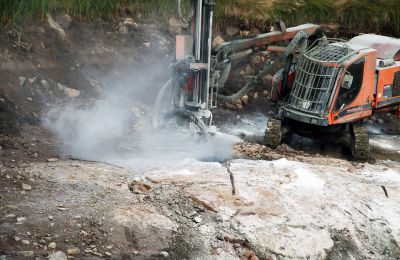 The mining company Keliber applies to start mining for lithium in Syväjärvi region in Finland. The environmental application includes mining ore and residual material, as well as building the required facilities and shutting down once mining is completeted.
In the press release, the company is also applying to temporarily dry the lakes of Syväjärvi and Heinäjärvi while the facility is being built. The company plans to mine a maximum of 540,000 tons of spodumene ore in a year. This ore would be transported to the Kalavesi enrichment facility in Kaustinen.
In addition to mining operations and enrichment facilities, Keliber also plans a chemical plant in Kokkola. The Kokkolla plant is used to turn the enriched lithium ore to battery grade lithium carbonate. The environment permits for the enrichment plant and chemical plant will be filed during summer 2018.
The Keliber mining and refining operations are driven by the global growing demand for lithium. The metal is an integral component of batteries used in electronics like smartphones, as well as electric cars and even aircraft like the Boeing 787 Dreamliner. The Finnish government recently launched an initiative to make Finland a leader in Battery technology in Europe.
The Finnish mining industry is experiencing a boom in investments as demand for commodities like cobolt, graphite and lithium soars. The downside of extracting resources from the earth are obviously environmental issues, with the Talvivaara mine being the latest reminder of the potential hazards of mining.
Source: Keliber applies environmental permit for the Syväjärvi lithium mine
Written by Janita on Thursday April 26, 2018
Permalink -