Khat, Hash and Fentanyl smuggling to Finland on the rise - total growth of drug seizures 2000 kilos in 2017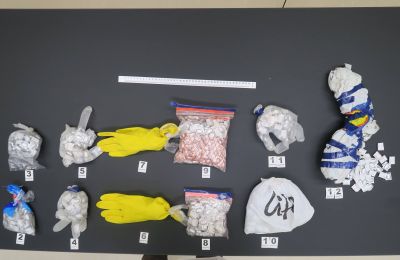 Imports of illegal drugs to Finland have grown as internet sales of the stuff has become more widespread. Confiscations of illegal medicines come mostly from post or courier services, but imports of drugs like Khat, Hash and Fentanyl have increasingly used these routes.
News come from fresh Finnish Custom statistics, which state that a total of 3,175 kilograms of illicit drugs were caught en route to the Finnish market in 2017. Growth was significant, as the amount caught is over 2,000 kilograms more than the previous year.
The growth of Khat and Hash is especially significant, since seizures of them grew by 1,500 and 600 kilograms respectively. A mere 90 grams of Fentanyl and fentanyl derivatives were captured, but the number is significant since the potent stuff has small dosage.
In 2018 two Fentanyl related deaths were suspected by Helsinki police. The most potent fentanyl derivative is carfentanil which is over 10,000 times as potent as morphine. 0,12 grams of the stuff was seized in whole of 2017. In the US Fentanyl and Carfentanil have become an epidemic following the widespread use of legal opiate pain killsers.
Another growing area is doping substance imports. The amount seized by customs in 2017 was quadruple to that of the amount in 2016. A total of 121,000 tablets or ampoules were seized, much of it being part of very large shipments. All in all the Finnish customs recorded a total of 3,229 drug related offences.
Source: Narcotics seizures by Finnish Customs grew in 2017 – dangerous fentanyl derivatives seized in Finland
Written by Janita on Wednesday March 14, 2018
Permalink -