Kimi Räikkönen's August marriage comes with 500k price tag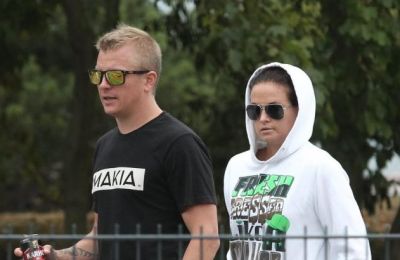 Formula 1 driver Kimi Räikkönen, 36, and Minttu Virtanen, 29, are getting married this August. The couple has been tight lipped about their private life, but Seiska tabloid managed to get more information on the luxury wedding that is estimated to cost somewhere in tune of 500 000 EUR.
According to sources the marriage will be held in early August in Italy in Tuscany. The area is known for its landscapes, traditions, history, artistic legacy and its influence on high culture. The ceremony will be held in a castle build in the middle ages, whose roof has collapsed centuries ago.
Guests will be housed in two luxury hotels. The mansion housing the newly weds on their wedding house is rated five standards and the suite's size is a whoppeing 175 square meters. The wedding guests will be sipping Champagne that costs around 200 euro a bottle. The dinner is planned by the top chef of the luxury hotel and follows Italian cuisine.
The bride is rumored to get a ring worth 125 000 euro, with a diamond of 4-5 carats. Expenses are not spared as the total bill is expected to rise to a whopping half a million euro. Still the list of invitees is limited and it's said that Ferrari team mate Sebastian Vettel is not invited.
Räikkönen has been married once before with the Finnish model Jenni Dahlman. The couple married in 2004 and divorced in 2012.
Written by Janita on Thursday June 23, 2016
Permalink -