Low-cost airline Flydubai to start flights between Dubai and Helsinki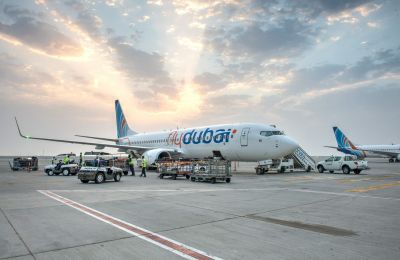 Dubai low-cost airline Flydubai announced that it is starting direct flights from Dubai to Helsinki. Daily flights are expected to begin later this year and also provide good connecting flights for passengers flying to or from Helsinki.
The number of passengers from the United Arab Emiratest to Finland have been on the rise for the last few years. In 2017 the increase was 30 percent, and the new connection is expected to further accelerate growth of flights to Helsinki.
Flights will begin on the 11th of October and continue all around the year. The route will be flown with the airlines' fleet of Boeing 737 MAX 8 planes. Flydubai is partnering with Emirates, whose network can connect the Nordic capital to international destinations like Shanghai, Tokyo, Peking, Hong Kong and Delhi via Dubai.
Early bird passengers can reserve discount prices at 1300 Dirhams (~290€) for a limited time. Regular prices for tickets in tourist class are said to be around 1500 Dirhams (~330€). , and business class passengers can expect to shell out 8500 dirhams (1890€).
Source: Flydubai announces direct flights to Helsinki
Written by Janita on Monday April 23, 2018
Permalink -