Summer in Finland: Man meets bear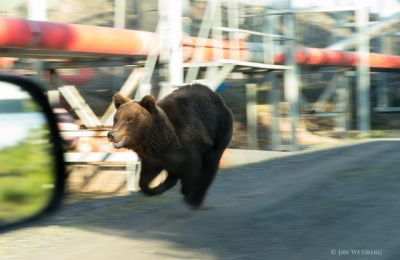 Man gets in a tight spot in Pori on Saturday morning while going to do some bird watching.
Jan Wessberg from Pori got into a tight spot on Saturday morning. Jan reports on his encounter in his blog.
The man was on his way to do some bird watching in the northern Pori archipelago by boat.
Once he gets to the harbor he starts backing up his trailer to get the boat in his water.
At that instance he notices movement in the corner of his eye and turns to look... "JUMALAUTA, I need to hurry!"
Luckily Jan makes it safely to the car and manages to snap a few photos. Pics or it didn't happen!
See all the images on his blog!
Written by Janita on Sunday June 9, 2013
Permalink -