New Mercedes-Benz A-Class (W177, 2018–) cars to be built in Finland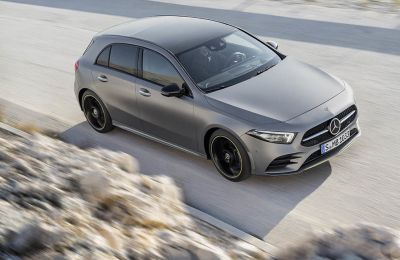 Mercedes-Benz today announced the new A-Class in Amsterdam on February 2nd 2018. The predecessor of the the incoming model has been quite successful in it's niche of premium compact cars.
Production of the Mercedes-Benz A-Class will continue in Finland. It is likely that the Valmet Automotive Uusikaupunki facility is the third location for production. Production in Finland will start shortly after the German and Hungarian factories are online.
The probable start date of production in Uusikaupunki is somewhere in the autumn of 2018. The factory has produced cars for Daimler, Mercedes' parent company, since 2013. Starting with the compact model and then adding the GLC SUV in January 2017. There are rumors of a new Premium Compact SUV from Mercedes after a prototype model was during testing caught in Lapland.
Valmet Automotive announced that the company had struck a new deal to build a new model for Mercedes. The model was not announced at that time, but it has been speculated that the new model will be the success to the third generation A-Class (W176). The fourth generation of the German maker's compact car is espected to continue building on the success of it's predecessor.
Production in Finland will add product capacity to meet the demand globally. The ramp up has not been all smooth sailing for Valmet Automotive, but the contractor is positive it'll overcome the challenges it has faced and expects to continue recruiting factory staff in Finland in the coming years
Written by Janita on Friday February 2, 2018
Permalink -