New Nokia smartphones confirmed to go on sale globally in early 2017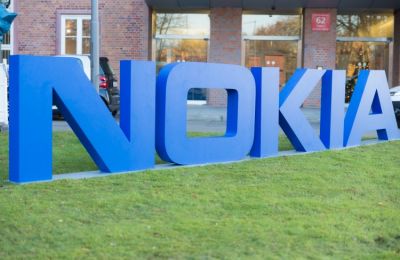 Nokia smartphones make their return to the global markets. The devices will be marketed and manufactured by the HMD Global company, which was announced earlier in 2016. Now HMD has announced that it is fully operational and that a number of new devices will be unveiled in early 2017.
The new Nokia smartphones are using the license from the main Nokia company and will use the Android operating system. The new endeavour is thus completely independent of the Nokia Mobile Phones business unit that was sold to Microsoft in 2014.
According to the company the new Nokia devices will have wide distribution channels from the very beginning. They will be sold by telecom operators, online stores, market chains and brick and mortar electronic stores all around the world.
The first new wave Android powered Nokia smartphones are expected to be launched latest at the Barcelona Mobile World Congress event, which is held February 22th - 25th. The HMD corporation has a reservation for the space, but the marketing manager Pekka Rantala does not confirm the schedule.
Clean Android and the Nokia brand a winning combo?
According to details the Android powered devices will use a plain vanilla version without heavy customizations to Google's mobile operating system. The advantage is that updates will be available swiftly from the core development team, a key benefit where heavy customizations delay updates for many brands of Android devices.
Would you consider purchasing a new Android powered Nokia smartphone?

— Metropolitan (@metropolitan_fi) December 1, 2016
In addition to leasing it's brand to HMD for the next ten years, Nokia gets a seat in the company's board. This allows it to monitor the use of it's brand and ensure that the products maintain the level expected from Nokia branded products.
Nokia will not participate directly in the design, manufacturing, distribution or marketing of the devices. Many of the people in the company have a long history with Nokia, thus making this the case that this is not pure badge engineering.
HMD's CEO Arto Nummela believes that the Nokia brand is still strong, even though devices have been absent or insignificant in the western markets for the last few years: "Nokia has for many decades been the most iconic and recognizable mobile phone brands globally"
Nummela himself joined Nokia first as a trainee first in 1991 and then joining the company in 1994. The last few years he has operated the feature phone business at Microsoft. It remains to be seen if his faith in the old brand is as strong as he hand his team expect.
More details about the return of Nokia brand in the press release from HDM Global: HMD Global enters the market to bring new Nokia branded phones to consumers
Written by Janita on Thursday December 1, 2016
Permalink -