New Nordic School provides children English tuition near Helsinki in Espoo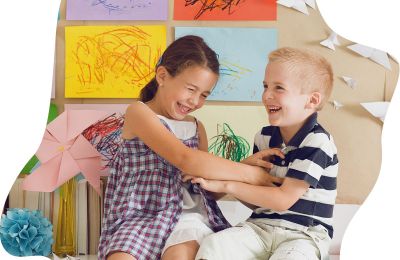 A new international school located in Espoo's Keilaniemi region will open in August 2018. The school does not have an official status, so for the first year it functions as a private school with tuition fee of 10,000 euros. The new school is located in the building that was the Fortum headquarters.
The new school will provide tuition for preschoolers as well as for kids from first to third grade. Classes are held in English as well as Finnish. In the future tuition will also be available in Mandarin Chinese. In the beginning the school has enough room for fifty students. Applications can be sent from the school website.
The venture is driven by three Espoo entrepreneurs and parents. They are already operating two daycare centers, Small Folks Daycare, in the nearby Otaniemi area in East Espoo. Talking to Länsiväylä New Nordic School COO Pia Jormalainen says that there is a lot of demand for bilingual tuition in the Helsinki metropolitan region.
Strong demand for English schools in the Helsinki area
The city of Espoo has bilingual classes in a few locations, and the the Espoo International School offers English classes. But according to Jormalainen, there is more demand than seats in the schools. The decision to open the new school was made on Friday, and already by next thursday there were plenty of registrations for the semester starting in August.
The New Nordic School will follow the standard Finnish curriculum, but promises to focus on creativity and discovery. In addition to the mandatory school activities, the facility will provide additional afternoon activities that includes language courses, arts, sciences, computer programming as well as physical exercises such as parkour, yoga and football.
In the future the school will expand teaching more age groups. Talks are also ongoing for exporting the concept to Singapore and Shanghai. The idea is to cash in on the well reknown Finnish educational system abroad by exporting schooling services.
For the first year all applicants will be interviewed. A formal entrance exam will be in place in 2019. More information, along with application submission forms, are available on the New Nordic School website.
Source: Espooseen uusi kansainvälinen koulu – lukuvuosimaksu aluksi liki 10 000 euroa
Written by Janita on Thursday April 26, 2018
Permalink -